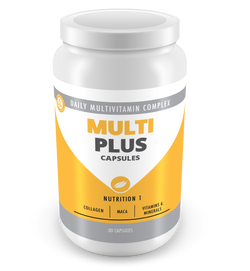 Ardyss Wellness
Multiplus Capsules
Optimize your Health & Wellness!
Multi-Plus is a delicious and refreshing premium supplement formulated with multivitamins, antioxidants, aloe vera, minerals, and herbal extracts to help promote immune health as well as overall health and wellbeing.
Multi-plus efficiently promotes the absorption of almost 100% of its nutrients and conveys them to the body's cells in approximately 8 minutes through its "micellized action" allowing it to be efficiently nourishing and regenerating.